Can I claim?
Contact us for free, impartial advice about whether you can utilise a no win no fee arrangement.
Making a Claim
Contact us today for a FREE no obligation discussion.
If you are eligible for the no win, no fee scheme, we will begin the process of making a claim.
If the defendant admits liability, we will negotiate the amount of compensation to be paid.
If the defendant disputes your claim, we will take the necessary steps to resolve the matter quickly and amicably.
No Win, No Fee
It'll take us just a few minutes to assess whether your claim qualifies for a no win, no fee arrangement. 
We have had an excellent business relationship with AMG Claims Ltd for over 10 years and would not consider placing our client's claims with anyone else.
Matthew Hewitt, UK Insurance Solutions
The staff at AMG are always amiable, professional and highly knowledgeable within their field of claims pursuit and management, for both our drivers' uninsured losses, and their personal injury claims
Paul Clare, Panther Taxis Operations Manager
I would thoroughly recommend the service provided by AMG claims and not least for their excellent client communication and professional skills in bringing my claim to a successful conclusion. Thank you AMG!
Gemma Clare, injured in a road traffic accident
Repairs management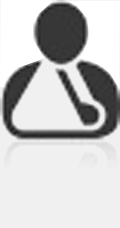 No win, no fee
You keep up to 100% compensation
Free, impartial advice
It's easy – we'll guide you every step of the way
We get your vehicle back on the road by making sure repairs are carried out swiftly and to a high standard.  We take the hassle out of repairs management.
We arrange all repairs
We'll liaise with insurers on your behalf
Repairs carried out quickly
Hassle-free, professional service
Arranging for your vehicle to be repaired can be a time-consuming and frustrating process.
You will need to have your vehicle inspected by a qualified engineer.  The engineer will assess the damage and provide an estimate of cost which you'll need to agree with your insurance company before repairs can begin.  If the accident was not your fault, your insurance company will need to liaise with the insurance company of the person who caused the accident.  It can be a lengthy task.
Because of our significant experience in claims management, we'll act on your behalf to manage repairs so that your vehicle is returned to you as quickly as possible.  We appreciate that this is particularly important if it's a commercial vehicle which you need to use for business.
Once we've provided you with a replacement credit hire vehicle of the same or specification, we'll do everything we can to ensure repairs are carried out efficiently and to a high standard.
Your vehicle can be repaired at a garage of your choice, or you can use one of our nationwide network of approved repairers.  We'll liaise with the garage throughout, as well as your insurance company to make the whole process as fast and efficient as possible.
To find out more, please call today on 07133 340333 or request a call back.