Can I claim?
Contact us for free, impartial advice about whether you can utilise a no win no fee arrangement.
Making a Claim
Contact us today for a FREE no obligation discussion.
If you are eligible for the no win, no fee scheme, we will begin the process of making a claim.
If the defendant admits liability, we will negotiate the amount of compensation to be paid.
If the defendant disputes your claim, we will take the necessary steps to resolve the matter quickly and amicably.
No Win, No Fee
It'll take us just a few minutes to assess whether your claim qualifies for a no win, no fee arrangement. 
We have had an excellent business relationship with AMG Claims Ltd for over 10 years and would not consider placing our client's claims with anyone else.
Matthew Hewitt, UK Insurance Solutions
The staff at AMG are always amiable, professional and highly knowledgeable within their field of claims pursuit and management, for both our drivers' uninsured losses, and their personal injury claims
Paul Clare, Panther Taxis Operations Manager
I would thoroughly recommend the service provided by AMG claims and not least for their excellent client communication and professional skills in bringing my claim to a successful conclusion. Thank you AMG!
Gemma Clare, injured in a road traffic accident
Fleet & commercial claims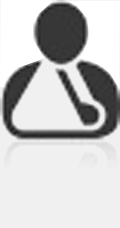 No win, no fee
You keep up to 100% compensation
Free, impartial advice
It's easy – we'll guide you every step of the way
We'll minimise the impact of any road accident on your business.
Complete commercial claims management specialists
Fast delivery of replacement credit hire vehicles
All commercial vehicles including taxis, coaches, vans and cars
Hassle-free, personal service
We support a wide range of firms which rely on their vehicles being available at all times. From taxi firms to coach companies, couriers and businesses with field-based engineers and sales teams, we help to minimise the impact of any road accident.
Our specialist commercial claims advisors understand the importance of providing a prompt response if an incident occurs.  Our aim is to minimise the disruption the temporary loss of a vehicle can cause.  We will work proactively on your behalf so that the incident is properly and professionally handled, allowing you to get back to the running of your business.
One call to us and we'll handle everything:
Recovery and repairs at a garage of your choice, or through a member of our nationwide network of approved repairers
Provision of like-for-like temporary credit hire vehicles.  Taxis, vans, coaches and any other commercial vehicles delivered to your chosen address within a matter of hours
Complete claims management.  We'll liaise with your insurer and that of the other party/parties involved in the road accident.  If the accident was the fault of you or your employee, we'll represent your interests.  This helps to get the best outcome for you, and takes away the worry and hassle of managing the aftermath of an accident.
Our experienced advisors will ensure the matter is handled swiftly and professionally, helping your business get back on track as quickly as possible.
For further information please contact us on 01733 340333 or request a call back.